Operating a Boat Under the Influence
July 4th weekend is right around the corner, and we wanted to remind you to keep safety in mind if your happy place is on a boat.
It doesn't matter if you've been a boater all your life or if this is the first time you'll be taking the helm of your own boat, it's extremely important to acknowledge and understand that boating accidents can, and do happen.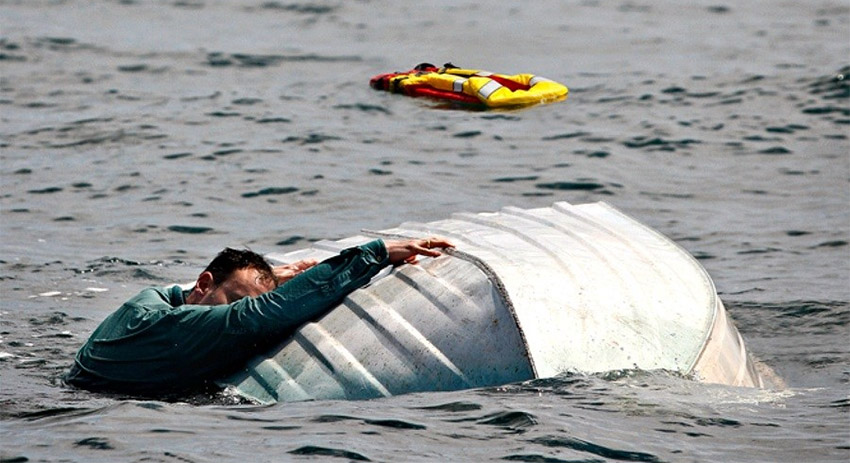 Having the proper safety gear on board your boat is of the utmost importance, and that you take a nationally accredited boating safety course.
Along with being untrained and unequipped with proper safety gear, we wanted to make sure you also keep in mind these other boating hazards as well:
Alcohol use is a contributing factor in over 20 percent of fatal boating accidents.
Remember alcohol affects:

* Your Balance
* Your Judgement
* Your Coordination
Propeller Injuries
Propeller injuries often happen when a boat strikes a fixed object, or collides with another boat, which can cause a passenger to go overboard.
Safety experts say sometimes these accidents can also happen when there's a malfunction of some sort, and a boater goes to troubleshoot.
While propeller injuries are relatively rare, they happen, and they are devastating.

The best way to avoid propeller injuries:

* Make sure everyone on the boat is safely seated inside.
* Be aware, and steer clear of areas where there are divers.
* Be especially careful when waterskiing.
* When the engine is running, don't let anyone out on the swimming platform.
Electric Shock Drowning
The term electric shock downing made national headlines following the death of a 15-year-old in Alabama years ago, but it's been something safety advocates have been warning boaters about for years.
Electric shock drowning happens when an electrical current enters fresh water from an electrical fault from a nearby marina, or piece of machinery and comes into contact with-and tries to pass through-the human body, leading to paralysis and ultimately drowning.
While rare, electric shock drowning can occur when:
* A boat passenger climbs out of the water using the metal ladder on the boat's swim platform.
* Someone jumps off an electric-powered dock or marina, or uses the metal emergency escape ladder to get back out of the water.
* A boat owner swims out to inspect a propeller while the vessel is tied to the dock.

Here's how you can prevent electric shock drowning from happening.

* Pay attention to signs posted on docks or marinas warning boaters not to dive or jump into the water.
* You should never swim out to check your boat equipment while it is docked at a powered marina. Even if you've done a pre-boating equipment check a hundred times with no problems, a faulty line could cause a terrible accident the hundred-and-first time, so please don't chance it.