Setting the Standard For Quality Boat Building
L&H Boats enjoys an outstanding reputation for constructing the finest quality custom walk-around sport fishing boats in the marine industry. Built by the same craftsmen that brought you the original 33' Walkaround, L&H Boats introduces the new, recently completed Custom 33' Sport-fisher.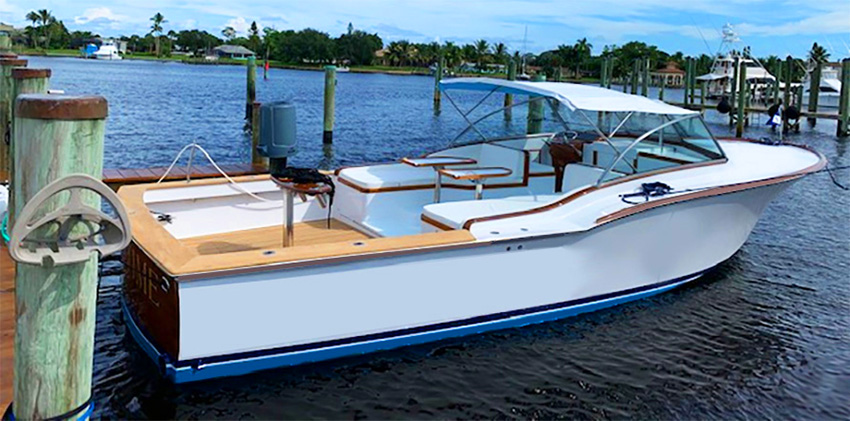 The L&H Boats Custom 33' is designed to perform with both speed and efficiency. Expanding on the popularity of the L&H 33' Walkaround, the new L&H Custom 33' features a composite hull constructed using Kevlar and Core-Cell by Glenn Muller. Twin QSB 380 Diesel Engines rated at 600 horsepower each will provide a cruising speed of 32 knots and a top speed of 37 knots, giving you plenty of range with a 600­gallon ­standard fuel capacity. A 12-kilowatt Northern Lights generator will provide the power you need away from the dock.
No Compromise in Design
The L&H Custom 33' sport-fisher has once again debuted to industry acclaim. As soon as you step aboard, you will immediately note the quality and attention to detail that has set a new industry standard. For the discerning sport-fisherman seeking a high-performance sport fisher built with only the finest components, L&H Boats has simplified the search. All materials are carefully evaluated to ensure the boat is the best it can possibly be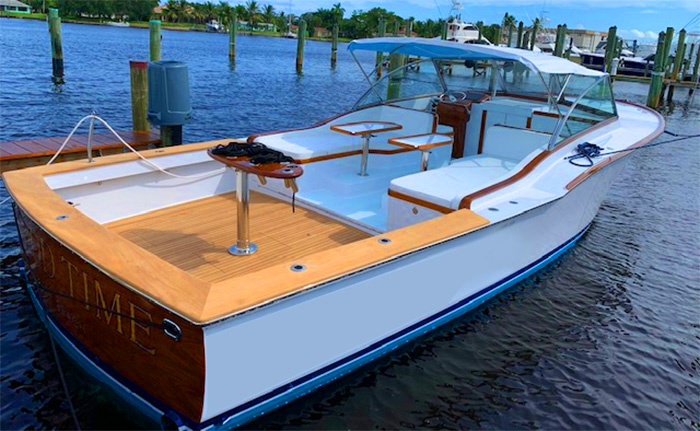 Not every boat offered as a custom sport fishing boat is suited for the task. L&H Boats offers the best of everything, incorporating generous fuel capacity, large insulated storage space and stellar performance in a platform that has a custom sport-fisher design. The L&H Boats Custom 33' is a lively performer with a strong spirit.
Sportfishing boats have been dubbed the ultimate fishing machines for maneuverability on the open ocean. And that's true whether you're talking about highest performing sportfishing yacht or a basic blue water battlewagon that's designed for practical daytime tasks. Designed to be seaworthy in most weather conditions, you won't find a better boat than sport fishers for dedicated anglers who want to chase fish like marlin, grouper, and wahoo.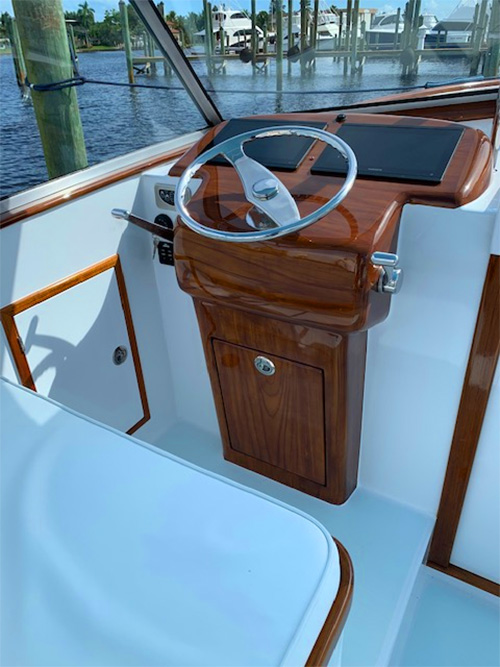 Well-equipped for offshore fishing, the new L&H Boats Custom 33' comes with best-in-class amenities and options to meet your specific on-water goals. Cabin layout, command bridge, power, fuel and water, electronics, Bimini tops, outriggers, instrumentation, and more can be designed to suit your specific needs.
Everywhere you look, you'll see the L&H Custom 33' is designed around making your day on the water safe, comfortable, yet uncompromising when the action starts. Inside and out, the L&H Custom 33' is a joy to own. Leading-edge design combines with an impeccably crafted hull to deliver remarkable comfort, handling and stability. Outstanding amenities and options make the L&H Custom 33' ideal for offshore fishing and cruising.
Safe, reliable, and with plenty of space for people and gear, the L&H Custom 33' is also outfitted for the active family, offering the space and capabilities active families demand. Everywhere you look, you'll see the L&H Custom 33' is designed around making your day on the water safe, comfortable, and ready to go when the action starts. Inside & out, the L&H Custom 33' is a joy to own.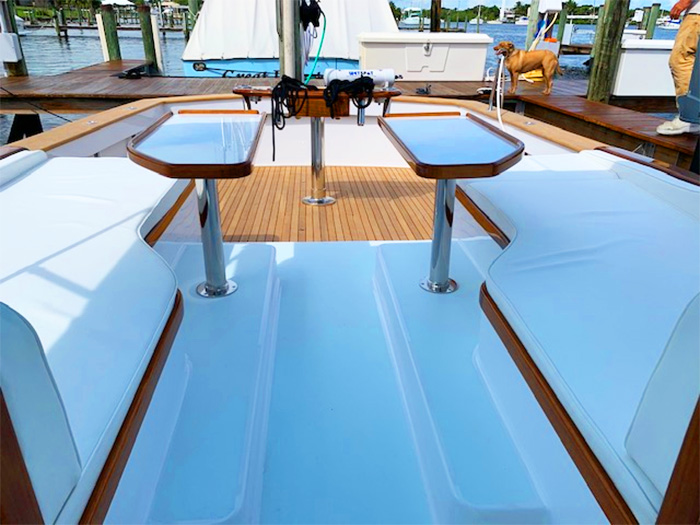 Each and every boat by L&H Boats is built with unparalleled craftsmanship based upon decades of boat building experience. Whether you're a hardcore fisherman or casual angler, L&H Boats will work closely with you to design the perfect custom boat to suit your specific style and needs.
Superior Style - Built To Perfection
L&H Boats has quickly established itself as a builder of premium quality walk-around sport fishing boats. This is considered to be a remarkable feat in a market saturated with talented yacht builders whose success demands the highest standards. The L&H mission statement is simple… build the finest quality sport fishing boats on the water for discerning anglers.
The company introduced their first model, the 33-foot walk-around, to industry wide acclaim in 1992. L&H Boats' third model, the widely anticipated 43-foot walk-around, will make its debut in the near future. Check in with us regularly for completion date details.